The introduction of CPAP masks has saved many people from sleeplessness. The machine gives support and helps to breathe comfortably for people with sleeping sickness. Sleep apnea masks were structured as a solution to Obstructive Sleep Apnea.
Obstructive sleep apnea is a sickness that disallows someone to enjoy maximum rest at night because the throat is blocked, disallows the airway to flow, and affects breathing. Reports say that many people have this sleeping apnea leading to a weak brain and constant headaches, making some sluggish. In this article, you can know the basic things about masks before you buy CPAP mask online.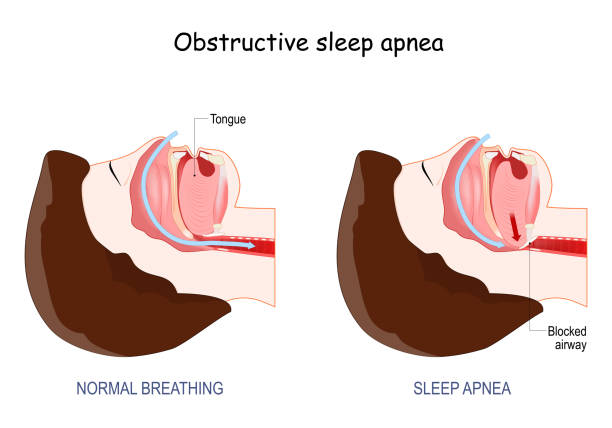 That is why CPAP therapy is a way to know the kind of CPAP treatment you need and the best CPAP mask that will a constant pressure not to feel uncomfortable about sleeping.
There are several ways of solving this obstructive sleep. But this article focuses on using CPAP masks and other CPAP mask categories. The wearing of masks and every CPAP mask category, like nasal pillows, glasses, full face masks, and forehead support, makes the treatments of CPAP therapy effective.
CPAP masks have helped many people to enjoy their night in bed as much as they desire. The CPAP machine supplies air pressure through the tube, and the mask to your throat enables you to sleep well. This machine has various mask categories that can support anyone with a sleeping disorder, no matter the age and size of the face. We will be talking about the types of CPAP machines and other nasal mask components that support CPAP masks. Click here to read about CPAP Masks: Surviving the First 90 Days.
Types of CPAP Mask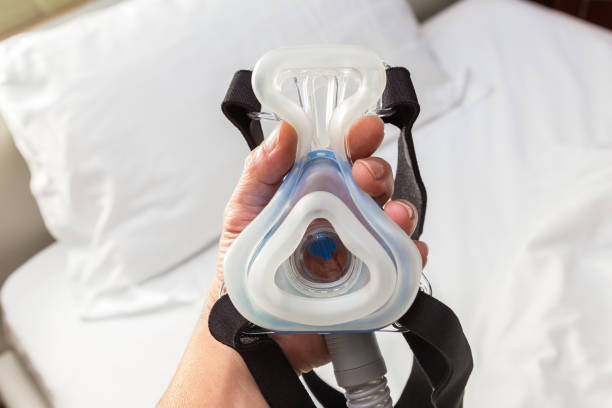 The CPAP masks that will effectively and efficiently work for you are determined by the therapy given. Therefore, when you visit your sleep specialist to diagnose you, the test result will show CPAP masks that suit you.
Also, your sleeping position, the shape of the face, and the comfort you want can be deciding factors as to which CPAP mask will be the right CPAP mask for you. These are the nasal mask, face CPAP mask, full face mask, nasal pillow mask, oral mask, and many more.
Let's discuss on few of the mask types.
Nasal CPAP Mask
This CPAP mask is placed on the nose to send air pressure into your nostrils. This nasal CPAP mask allows for watching TV. This mask relief the mouth breathers to breathe through their nose
This nasal CPAP mask is excellently suitable for side sleepers. It helps them turn quickly to the other side and is also ideal for those who don't like full-face masks when a nasal CPAP mask has a seal that aids the air pressure that goes to the nostril.
Nasal pillow CPAP Mask
This particular mask is straightforward and allows the user to watch TV while the face mask is on. The nasal masks are designed to cover the nose and the upper part of the lips. The nose mask creates a seal that gives no room for air leakage.
The hose and the nasal pillow mask are fixed to make the air pressure easily pass to the user's nostril. This nasal pillow mask is the best mask for people who don't have regular sleeping habits. In addition, people who quickly shift from one side to the other during sleep can wear nasal pillow masks.
Full Face CPAP Mask
This type of full face mask supplies air into the mouth of the user, especially for those that only breathe through their mouth open. In addition, full face masks cover the entire nose and mouth, which is different from a nasal face mask.
In addition, people with high air pressure should consider wearing full face masks. This full-face mask is suitable for people who sleep on their backs.  It is ideal for users who need high air pressure because of their sinus congestion and allergy.
Oral CPAP Mask
This Oral CPAP is the best CPAP mask for allergic people with running and stuffy noses. It is also the right CPAP mask for people who breathe through their mouths. This mask makes the air pressure flow regularly and effectively to the mouth. In addition, it sometimes comes with headgear, enabling the user to experience their obstructive sleep therapy treatment quickly.
CPAP Headgear
This particular CPAP is another sleep apnea mask support meant to hold the CPAP mask tight. The strap goes round the round, holding the mask in place. This headgear is made of synthetic and soft on the head.
Chin strap
The chin strap is another face mask support made of soft materials and is stretchy. It supports the mouth breather and prevents the mouth from being opened at night in bed.
Silicone Cushion
This silicone cushion prevents air from leaking. This cushion is permanently inserted into the masks. This cushion has various sizes; the one you will get is determined by the kind of mask that fits your head.
Sleeping therapy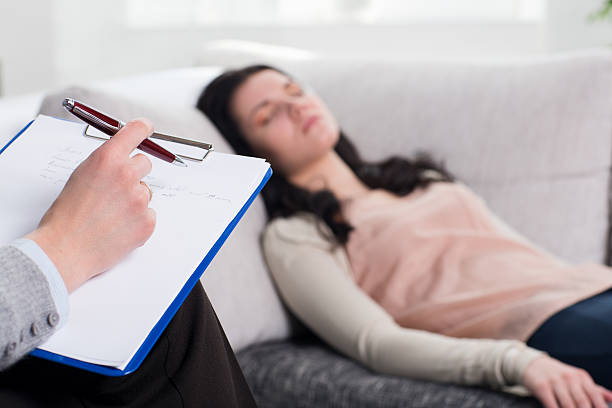 Sleep is essential to our health and contributes immensely to how our body and mind function daily. So that means when the body does not have proper rest, it will create a disorder. CPAP machines can offer help to anyone with sleep apnea and mask types.
So that is why therapy is highly needed to check on anyone suffering from obstructive sleep apnea and proffer a short-term or long-term solution with the help of the right mask. If sleep apnea is not treated, both depression and anxiety will keep deteriorating the wellness of the person. There are types of sleep therapy that the sleep specialist will introduce to you.
Sleep education.
It is a way of developing a pattern of how to sleep. This sleeping education informs the user on what to do and things not to do before going to bed. It is another training on how to overcome obstructive sleep apnea.
Correction and Restriction of Sleep therapy.
This therapy corrects the sleeping habit. The treatment also restricts when not to sleep. Under sleep therapy, there is some prohibition on how the treatment will work on your body.
Sleeping pattern therapy.
People sleep in several ways, which is very harmful to the body. Therefore, the sleeping position must be checked and worked on. Some of the sleeping positions are back, side, and front sleepers. All these are very important to know what kind of CPAP mask will suit you on your bed at night.
Philips Respironics
These companies supply all the CPAP mask accessories and products to anyone with sleep apnea. They also handle sleep therapy with the power of experience.
Conclusion
We hope this article has helped you know more about CPAP masks and every other machine that has played the work of support in treating sleep apnea. When you learn more about the CPAP machines and how they work, using them will not be difficult. There are several testimonies from CPAP users about how the new mask and the wear of glasses and other masks have delivered people from the stuffy nose and indirect airflow. Sleep apnea masks and other support machines are there to solve any sleep apnea.