Many people begin the CPAP therapy journey with many questions on their minds, depending on the number their therapists who can answer. At the same time, you may not agree with some responses until you begin to have the experience yourself. Meanwhile, the CPAP masks in the CPAP machine and the other components are designed to give the user maximum comfort.
Also, when using the best CPAP mask, the patient should seek the best results and is free to examine all available options before settling for whichever works best. Ordinarily, no one will suddenly switch to a new routine that requires wearing a strange-looking nasal mask anytime you want to sleep. However, that CPAP mask can save your life when sleeping through sleep therapy.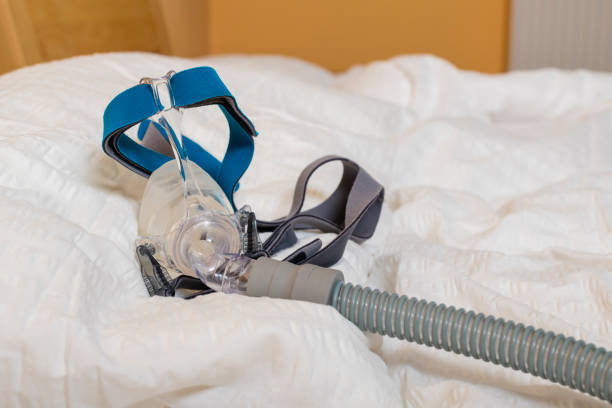 Patients with obstructive sleep apnea (OPA) often get a prescription to sleep with the aid of a CPAP machine which includes a CPAP mask and other components. This machine enables the user to sleep better by creating a clear passageway for air to travel through the nasal region to the lungs. In addition, it carries the pressurized air to control breathing and sleep better.
After a typical CPAP therapy session, the user should have more energy, snore less and get an overwhelmingly good feeling. Below are some record-surviving tips for new users of CPAP masks. We hope it helps you navigate to having a solid, healthy life afterward.
Important note for First time CPAP Masks Users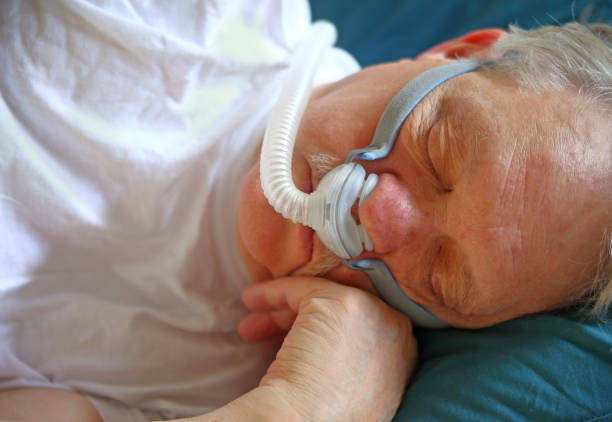 Patients who have to use sleep apnea masks must realize first that sleep apnea can be well-managed if they adhere to the rules of CPAP. In addition, their sleeping position may determine the choice of CPAP masks. For instance, users who would still like to wear glasses or watch TV may find it better to use nasal pillow masks rather than any other option.
The nasal pillows allow the sleeper to remain comfortable even when changing positions on the bed. Also, under ideal conditions, CPAP treatment should maintain constant pressure through the airways when patients are asleep.
How can you survive the first 90 days with CPAP Mask
Practice wearing your CPAP mask even when you are not sleeping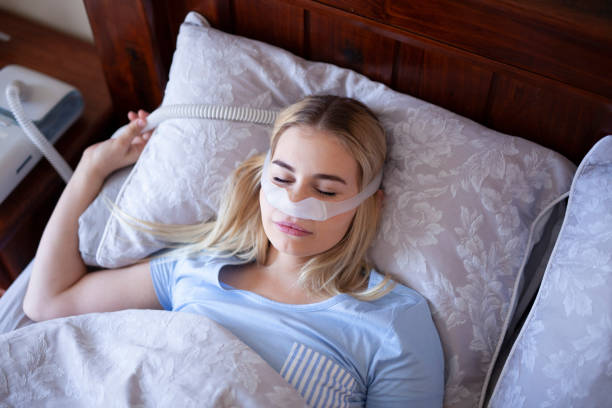 There is a lot of practice that will do for us that we may not be able to know until we try. An excellent way to deal with the fear of wearing a CPAP mask is to wear it more often, even when you are not sleeping. In other words, you train your mind to get used to it before the consistent usage of the new normal.
Without this practice that could lead to mastery, you could unconsciously remove the CPAP mask every night from your sleep. Patients with a claustrophobic disorder cannot even manage to have anything choke them up in a confined space. A restless use of the CPAP mask can lead to increase pressure.
Moreover, the sleeping position may raise the level of risks that are involved. Therefore, also try to understand your sleeping position. Not only can it determine the choice of CPAP mask you should make, but it should also determine your adjustment to the face mask when you begin your CPAP therapy. The best way to adjust quickly is to get used to the routine of wearing the CPAP masks everywhere possible.
After several days, you will feel more comfortable wearing the face mask, no doubt. Once you can sleep comfortably, it becomes less burdensome but more enjoyable until you arrive at success.
Don't miss any therapy sessions you have with doctors and sleep practitioners.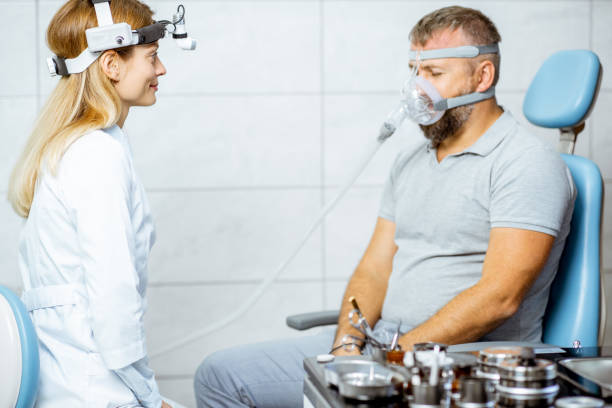 In getting your sleep back and being free from OSA, you must keep up with many things. Chief of the essential duties is keeping up with the therapy session. If you skip the therapy session, you may prolong the time you should have taken to adjust to using the CPAP device.
Moreover, it could also affect the period you need to adapt to your new instrument or come to terms with the new normal to overcome. Even then, it would help if you kept up with the processes, and it may be needful for the overall success of the CPAP therapy program. Also, you can begin to visualize some of the outstanding benefits of having CPAP machines.
Patients must also use CPAP masks as instructed by the sleep specialist or coach to achieve a healthy lifestyle. Remember that sleep apnea is responsible for many heart diseases and psychological disorders.
Cultivate a habit of regular cleaning
Part of what will make your CPAP therapy effective is regular cleaning of the CPAP mask. If you fail to clean it, you risk many particles and harmful bacteria entering the channels. These bacteria can grow very fast in an ideal environment when the CPAP is unclean. In addition, a nasal pillow mask should give you a maximum comfort fit, whether in use or not.
Remember that your CPAP components, such as the CPAP masks, the CPAP hose, and the humidifier chamber are usually warm and moist. Without proper cleaning and sterilization, you may be preparing the right environment for germs and other things. You may take a healthy cleaning spray to clean the passage of the hose and the CPAP masks.
There are health sprays that are made with white blood cells to disinfect contact surfaces of health devices. In other cases, you can use natural ingredients such as simple saline to disinfect the components. In addition, nutritional therapy prevents a stuffy nose for CPAP users with access to nasal pillow masks.
Pick a CPAP machine that you understand the do's and don't's
Yes, the doctor has confirmed that you are suffering from obstructive sleep apnea and need a solution fast. That solution lies in your ability to follow all the instructions for recovering from the condition. The CPAP machine will play a massive role in making that happen. Therefore, adherence to treatment instructions can help safely overcome sleep apnea.
Also, please do a thorough investigation of the CPAP machines that are available to you and learn a few things about them. Know the likes, dislikes, do's, and don't's of the machine you are considering. For example, does the device allow you to change positions while sleeping, or do you have to maintain the same posture?
You should also ask yourself about your regular sleeping posture. For example, do you sleep on the side of your back, and do these postures support the CPAP machine you are about to buy? Understand that the effectiveness of the CPAP therapy with the machine depends on the side you sleep on, particularly for some models of CPAP machines. However, it is possible to adapt to the type of CPAP masks you have over time.
Conclusion
The tips above can help you adjust and get used to wearing a CPAP mask on your face and connected to a CPAP machine. The journey starts by choosing the right CPAP masks that work best for you and match your sleeping style. After a few days of trial, you should be able to see the changes and weigh your options concerning the adjustments you will need to make. Remember, the CPAP machine remains an unnatural way to help you overcome sleep apnea. However, you can be confident that the manufacturers are always after giving you 100% comfort through the design of CPAP masks.
Must Read: